Custom Toilet Decals
Keep your business name in front of your client base by prominently displaying your company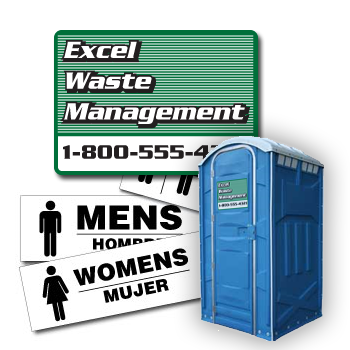 information. Our staff will work with your digital files or hard copy files to produce a product or company identification decal that successfully portrays your company image. Our decals can be produced in a variety of materials to protect against harsh environments and corrosive substances.
All of the decals we produce are:
Highly durable
Weather proof, weather resistant
Use permanent inks (no fading or bleeding)
Permanent adhesion; pressure sensitive

If you have any questions please call us at 314-890-8400 or if you would like a quote on your project please feel out the form here.